Ward Boy Service in Thane
Patient Care Assistance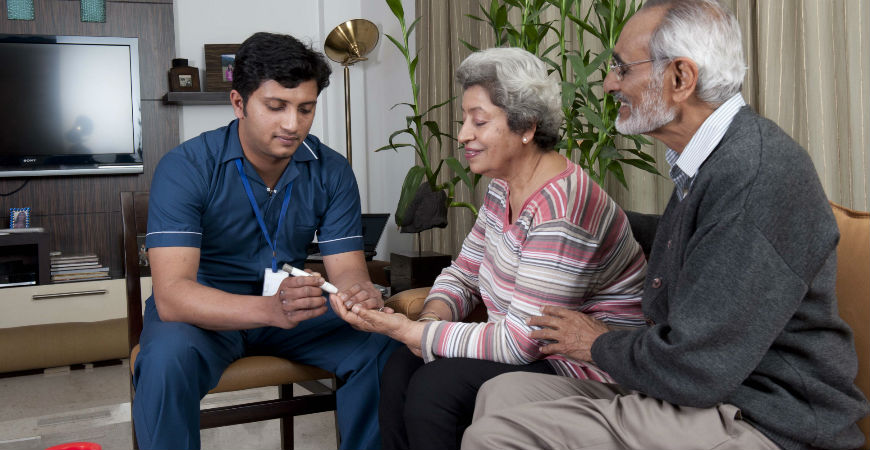 WARD BOY
Bina Maid gives a full scope of home care benefits and gives committed ward boys to the customers to meet their nursing and treatment needs in Mumbai. Bina Maid likewise offers help administrations to the customers to help them with their day-by-day exercises and prerequisites so that they can be independent. When you choose our ward boy service in Thane, you're choosing a partner in healthcare who understands the importance of compassionate and efficient support. Our ward boy, attendants, individual guardians and modified care designs, nursing administrations for seniors and patients, medicinal care at home, work out/exercises, light housekeeping for old individuals, customer prescriptions, help with individual care needs, etc
All our ward boy medical caretakers are prepared and gifted to deal with all the home look-after old individuals and sick relatives who require long-term support and care. They are prepared to alter their administrations as per the need of great importance; they can oversee nourishing, convenient medicine, allotment, toileting, and patient preparation.
If you're seeking reliable ward boy services in Thane, look no further. Our professional team is dedicated to providing top-notch care and assistance. Our ward boy services in Thane are designed to cater to the needs of patients with the utmost attention and empathy. 
Whether it's ensuring patient comfort, assisting with mobility, or maintaining cleanliness, our trained ward boys are skilled in various aspects of caregiving. With our service, you can trust that your loved ones are in capable hands. Our commitment to excellence is reflected in the positive feedback we receive from satisfied clients. Experience peace of mind knowing that we're here to serve you and your loved ones with the best ward boy service in Thane.