Elder Care Services in Thane
Your Trusted Partner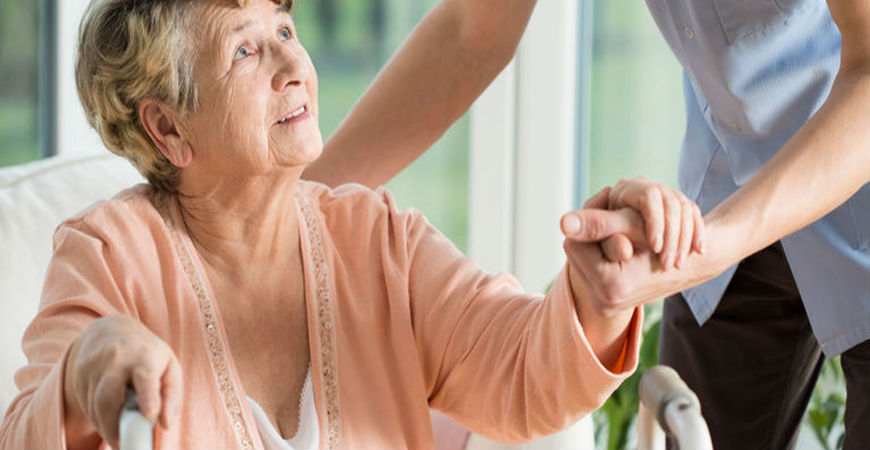 ELDER CARE
Clinical Skills, Bedside Manner, Infection Control, Nursing Skills, Physiological Knowledge, Administering Medication, Medical Teamwork, Multi-tasking, Listening, Verbal Communication, Health Promotion, and Maintenance. As our cherished ones age, we wonder if they need home health care services in Mumbai offerings. How does one determine in case your parents need to live in elder care services in thane if they require domestic home care services or if you will be able to take care of them yourself? The elderly have many more options nowadays than they once did. Not everyone needs constant care, but sometimes figuring out the best alternative isn't easy. Most elders might not admit they need Elder care services in Mumbai, so it's up to you to look for specific cues to determine what is best for them. Elder care or care for older people refers to fulfilling the unique needs of senior citizens. Senior citizens today means aged parents, elderly destitute people, the homeless and others of old age who may be infirm or ill.
The most effective way you could deliver an infirm elderly family member a desirable care at home is with the aid of hiring Elder care services in Mumbai. Your loved one will be glad and satisfied to live and stay at home without inflicting any inconvenience to you or different family members.
Elder Care Services:
You will have a lot of peace of mind if you know and recognize that you can rely on professionally run elder care services caretaker at home to look after the aged members of your family who cannot take care of their needs on their own. You will then be able to focus on work and also on the needs of other members of the family as well.
There is no point in denying the fact that no one likes to feel vulnerable in their own home. And, this is exactly where the significance of elder care services or home health care services in India plays its part. In fact the singular goal of a Kaamwalibais is to help the elderly individual live independently at their own comfort zone, while knowing that they can get help from elder care service provider or elderly care taker whenever there is an emergency situation.
Home Health Care Services in Mumbai
Professional assistance- A senior citizen care services taker can handle the routine as well as critical situations far better as they possess the needed training and experience.
Uphold the old lifestyle- A home health care services provider can assist the senior in upholding the lifestyle which she or he was accustomed to at one point of time. In fact, it is a part of the home health care service taker's training in sustaining the momentum.
The expense is greatly reduced when the Elder care services in Mumbai are offered at your own house. In hospitals or other care centers you will have to pay the monthly rent for the room or bed space. At home you have enough freedom and just pay for the Home health care services offered keeping them smiling always.
The spread of diseases is limited and brought down to almost zero level when you have your elder care services limited to your own house. This is because the environment remains safe and clean, much different from that of a senior care center.